True Nature Travels has experience and hands on knowledge where ever they offer retreats and I have established a deep trust in their knowledge and guidance. They have expertise in creating all the groundwork with logistics so my clients and I can smoothly slip into the experience. I know we are all focused on the best experience for everyone involved and they have been fantastic partners in helping to plan and design retreat time that creates a fulfilling journey with lifelong memories.  As soon as I finish one retreat, I am excited to start working on the next one in familiar places or exciting new destinations!
True Nature Travels is an incredible team of yogis and wanderluster's who give credence to the power of education through service, travel, and cultural immersion. Ever since finding my passion hybrid of teaching yoga and traveling abroad, I wondered how to make that dream turn into reality. TNT helped me launch and envision my first retreat in Costa Rica in January of 2015 and I had such rave reviews that I decided to run it again this past January. Now we are co-hosting a retreat in the Sacred Valley of Peru this October and I couldn't be more stoked. I highly recommend hiring TNE for your retreats as they are truly beautiful people who want to make a difference in the world through service, travel, and many variations of mindfulness practices.
I've been running retreats annually through True Nature Travels since 2010. Each year we visit a new retreat center and my groups have been delighted with every location that TN has guided us to. My daily life is quite full and coordinating international retreats is a lot of work. It's been invaluable to me that True Nature Travels handles everything from interfacing with the retreat centers, to taking registrations, to coordinating transportation and dietary needs for participants once the arrive in our country of destination. TN's customer service is impeccable. The staff is friendly, highly responsive to questions, and even supportive with marketing! Their service fees are minimal and well worth every cent. I truly believe that I wouldn't be the successful international retreat leader I am today without the support and guidance of TNE.
Working with True Nature is a gift to any yoga teacher leading a retreat. With the help and support the True Nature staff offers the teacher can work on the creative aspect of the retreat leaving all the brunt work to True Nature, they make the retreat easy and simple for you and your students
The trip was truly amazing. A life changing experience for me that I will always remember…It was really special to connect with the youth in foreign country…not speaking the same language by understanding the common language of service and play.
There are no words to describe how beautiful everything is. Costa Rica takes my breath away. I was surrounded by life and felt closer to the Earth than I have ever felt before. More than that True Nature and everyone has been so supportive.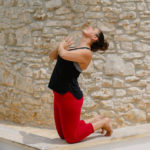 I am forever grateful and forever changed. I truly found myself here…who I want to be. I am happy, content, and a completely new person. Thank you so much True Nature! I could have never felt this way without you and for that I am forever indebted.
It is so easy to get caught up in the same routine every day. Thank you for this trip, True Nature Education, and the re-start I needed in my life.
My True Nature Education retreat was a self and life transformational experience…
I believe coming on this trip took me out of my comfort zone, no actually, it expanded my comfort zone. I feel I am a changed person now and that I am able to to see and experience the beauty of Planet Earth. I will take the memories with me as I keep on with my journey of life.
The True Nature community of such beautiful souls, supporting one another in times of great joy and moments of need, is a great departure from many of my day-to-day experiences and encourages me to give more and to also allow myself to receive.
I have never felt so empowered in my life. This trip has cleared my mind and opened my hear to receive more love, joy, and energy in my life. I feel so revived and so renewed. I plan on taking this momentum and energy back to the states to improve my wellbeing, my relationships, and my community. I have loved the people I have met here and the memories I have made here which I will cherish forever.
"Dream big, live bigger, and never stop exploring!"
This is the best and most relaxing week I've ever had. I loved the whole thing and I feel like I'm making a difference when doing service work.