Viva La Vita al Massimo (Long live life to the fullest!)
Umbria, Italy Retreat with Christa Mastrangelo
---
Experience the Fullness of Life in Umbria, Italy, often called the country's green heart. Here you'll be given the time and space to live life to its fullest through a return to simplicity in a backdrop of rich landscapes, history, artistic legacy, delicious local wines and organic food, and agriculture. At the eco-friendly wellness center, you'll be able to truly retreat from the world and begin the process of revitalization. Inspired by the country that birthed the renaissance, we'll discover together the way new-found vitality can lead to greater imagination and creativity. Immersed in Italian culture and cuisine, each day will offer the opportunity to delight in your senses and ground into your body. 
The retreat schedule allows for daily yoga, breath work, and meditation; walks through the breathtaking landscape; swimming in the spring-fed pool; exploring renaissance art and architecture and exploring your own creativity; and connecting to your retreat community. Yoga practices will combine fluid movement with the grounding qualities of a Hatha practice, as well as restorative practices to fully decompress. These practices will be made accessible to all practitioners regardless of level. We encourage everyone, no matter where they are physically, to feel welcome and supported in their practice. The wisdom of Ayurveda will be included, as will a variety of meditation practices.
6 nights accommodations 

3 meals per day starting with dinner on the first night and ending with breakfast on the last day

Group Ground Transportation to/from Rome

Airport to Retreat Center

Daily yoga practices

Personal retreat time (having time to nap, explore, walk, read, and just be)
Accommodations
In the heart of green Umbria, this hidden gem is tucked amongst the rolling hills. This charming farmhouse has been restored according to the principles of bio-architecture and is ideal for those interested in truly retreating from the world. Get closer to nature and spend your retreat coming into harmony with the natural rhythms of life at this eco-friendly wellness center. With 17 historic rooms, a pool of vitalizing water, three stunning yoga rooms, a restaurant with wonderful vegetarian cuisine, and lots of beautiful outdoor space.  to enjoy this is a venue not to be missed!
The interiors of the farmhouse are in typical Umbrian style, with terracotta floors and exposed beams and bricks. The center is furnished with an original mix of classic and ethnic, which gives charm and elegance to your retreat experience. In their luscious park, surrounded by oaks trees, the swimming pool of natural waters is an amazing privilege. The pool is in the form of a natural pond, surrounded by volcanic boulders, and consists of three basins connected to each other by a system of rocky cascades. It is a place to rejuvenate and find true wellness, with a large Jacuzzi in the center.
This remote Tuscan farmhouse is the perfect place for a nature holiday in the green heart of Italy, with its untouched landscapes lined with historic towns. The closest village is a 15 minute walk. The retreat center is available year-round, giving you access to Italy throughout all of its breathtaking seasons.
Christa Mastrangelo Joyce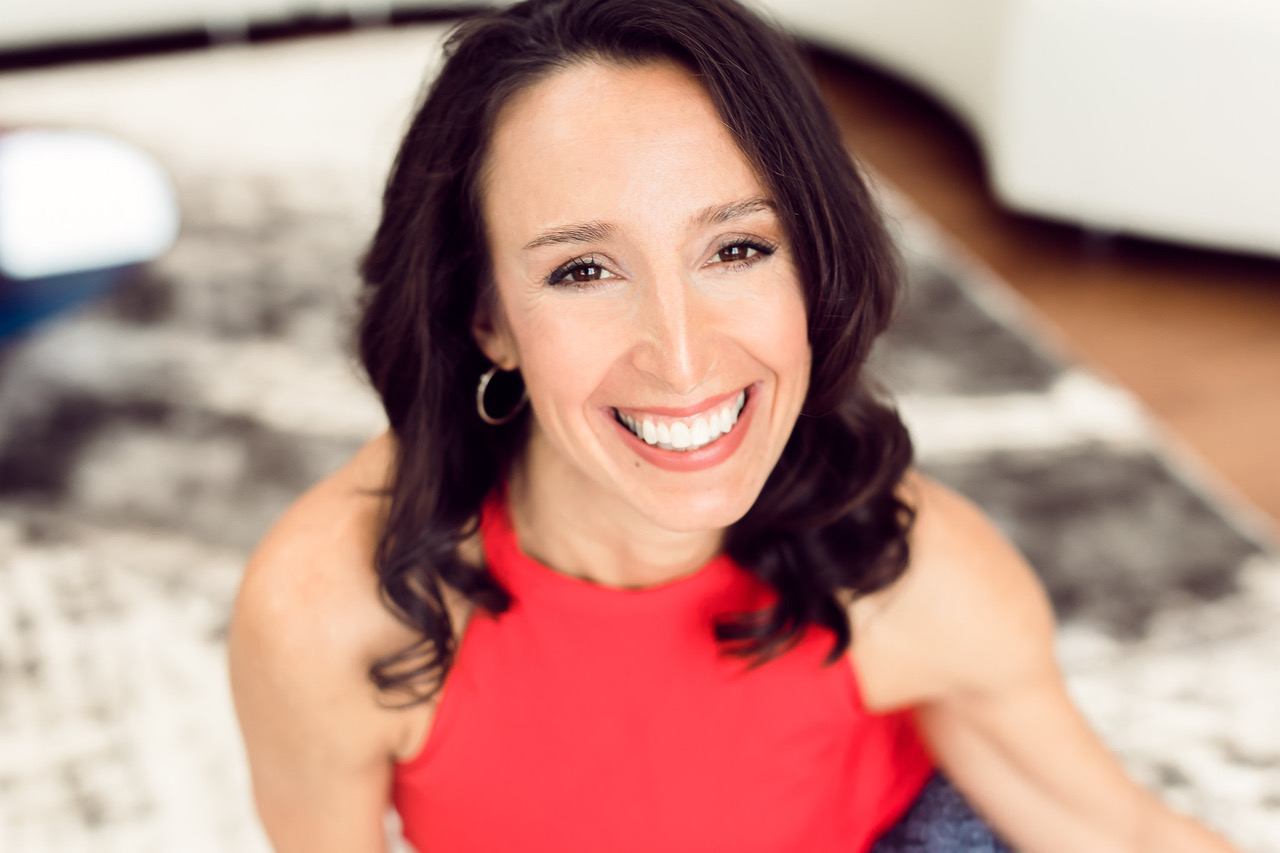 Christa Mastrangelo Joyce is E-RYT500 hour certified through Kim Manfredi. She holds more than 1000 additional hours of training through her studies with Sianna Sherman, Bernie Clark, Maria Garre, Shiva Rea, Desiree Rumbaugh, Tiffany Cruikshank, and Andrew McCaulay. Christa founded Jala Yoga in 2009. She has offered yoga training since 2012 and has led multiple yoga retreats. Christa has a wide and diverse yoga background, including training in Ashtanga, Hatha, Ayruveda, Yin Yoga and Traditional Chinese Medicine. She has a strong understanding of anatomy, especially regarding the nervous system, and incorporates her knowledge of breath work, meditation, and Yoga philosophy in her teachings. She brings her love of story and mythology to the practice. Christa strives to honor the ancient tradition of the practice within a modern context of the world today. She is especially interested in understanding the barriers to accessibility in the yoga practice, and she works to create classes that support adaptability, curiosity, and engagement.
Jen Rolston(Support Team Leader & Guest Instructor)
Jen was drawn to yoga in 2005 in a culmination of a life-long curiosity of religions and philosophies. She attended the first yoga studio in Shepherdstown, falling in love with yoga philosophy, meditation, and the asanas as taught by Shanti Saagar founders Judy Jenner & JiJi Beckett. She has maintained a self-practice ever since, and began a consistent practice with Christa Mastrangelo Joyce in 2010. In 2018, she completed Jala Yoga's 200HR Teacher Training with Christa Mastrangelo Joyce and has been teaching her Morning Dharma classes ever since. She continues to practice with the teachings of Yogrishi Vishvketu, Jack Kornfield, Ram Dass, and Buddhist dharma. She truly believes that yoga, meditation, and connecting with nature is the simplest path to a joyful life — not always the easiest, but definitely the simplest.
Testimonials
"Christa Mastrangelo Joyce's yoga retreat with Jen on the island of Amorgos in Greece (September 2022) was absolutely divine. Their beautiful teaching style, stories, humor, and pearls of wisdom provided a wonderful experience on a gorgeous island. Their teaching allowed for all different yoga levels and experiences, and each class was an absolutely beautiful experience. Although I've been practicing yoga for more than ten years, I greatly enjoyed learning new poses and flows and methods to improve my practice. Their style is a wonderful mix of contemplative, rigorous, meditative and overall feels just wonderful for the body, mind and spirit.
Many of the participants knew each other already, but they were all exceptionally welcoming to newcomers so the group felt very integrated. Christa and Jen were very attentive to all the participants' needs and super fun on island excursions too. I highly recommend signing up for their retreats." – Naomi P
"In October 2022, I had the great pleasure of attending the Greece Yoga Retreat for Christa's retreat she led with Jen. It was my first solo international trip. This was exciting, but also a bit unnerving. I had no reason to worry though. Within moments of my arrival, Christa and Jen welcomed me with true warmth and friendship, as did the entire group.
The location and facility that Christa chose for our retreat was perfect. The island was beautiful and offered opportunities for enjoying the wonders of nature, history, and amazing adventures. The resort was family run, the staff was hard working and extremely accommodating. They offered a great mix of excursions, ensuring that our group always had options for new experiences.
One of the best parts though was the Yoga practice itself. Christa and Jen put much thought and time into the intentions and practices. They were moving, relevant, and soul-soothing. Exactly what I was looking for when I signed up for this adventure. They helped me find the peace and joy that I was looking for. I have been grateful to continue with those feelings since our trip. I have been even more grateful to be able to call these amazing women my friends. I look forward to traveling with them again in the future – hopefully often!" -Lee Anne W.
There are so many beautiful and wonderful adventures you can take advantage of during your stay. While on your retreat you will also have the opportunity to take part in adventure activities and wonderful excursions. Some of the possible options include:
Italian cooking course

Wine tasting on an Italian vineyard

Olive oil tasting at a local olive grove

Day tours of local villages and historic sites

And more!
*Price of activities are not included in tuition
Please be sure to review Our Policies.

Registration

Click Here to Register Now! – Paying an initial non-refundable deposit of $350 and $35 Payment Processing Fee (added to the tuition rate upon registration) will lock in your tuition rate and hold your space for the trip.
For technical questions or alternative payment options, please contact us.
Getting There 
You will be booking your flights for the Rome International Airport (FCO). Before booking tickets, please be sure you have received your official confirmation note that the retreat has met its minimums. There will be one group airport shuttle each way based on our flight window guidelines. Be sure your flights align with the provided flight windows if you wish to use the group shuttle. The drive time to the center is approximately 2 hours
Travel Insurance
We cannot emphasize more the importance of travel insurance. As we all know, especially as travelers, "life happens." Whether it's family, work, mother nature, or a change of heart, it is important to be prepared in case you need to unexpectedly change your travel plans. Often for less than $150, you can purchase a travel insurance policy and be protected in the event that you need to make a change or need to be covered financially prior to or during your trip. 
Read more about our insurance partners and their policies here. We encourage you to research the insurance company and policy that best meets your needs.
Frequently Asked Questions (FAQs)
Do you have questions about traveling abroad? After you register, we will provide you with a Participant's Package with helpful information. Also, be sure to check out our Participant FAQs. If you have other questions, feel free to write to us at info@truenaturetravels.com and let us know how we can help!
Save $200 on full-price (shared only) of $2695 USD until December 1st, 2023!
Shared Accommodations – $2495 USD (Full Price $2695 USD)
Single Accommodations – $3095 USD
Paying an initial non-refundable deposit of $350 and $35 Payment Processing Fee (added to the tuition rate upon registration) will lock in your tuition rate and hold your space for the trip.
For technical questions or alternative payment options, please contact us.
Cancellation
Initial deposits and the $35 registration fee are non-refundable and non-transferable.
50% of payments are refundable up to 90 days before a retreat excluding the initial deposit and the $35 registration fee.
89 days prior to a retreat, tuition is non-refundable and non-transferable.
Full tuition is refunded if the trip is canceled due to low enrollment. The $35 registration fee is not refundable.
True Nature Travels is not responsible for any loss incurred due to currency conversion rates.
Full tuition is refunded* if the trip is canceled due to low enrollment.
*Refundable amounts do not include applied credits.
If you wish to cancel your spot on a trip you must submit your cancellation by email to info@truenaturetravels.com.