Imagine
Imagine your best self- vibrant and radiant health, happy and fulfilled in your heart, and on track with your life/soul purpose. Kick off the auspicious year of 2020 by investing in your health and happiness.
Create
Join Drishti Point Podcasts founder, Farah Nazarali for a 7-day Retreat in paradise. This yoga retreat on the Pacific Coast of Costa Rica is designed to inspire you in creating and committing to practices and rituals that serve your highest health and happiness and contribute to a deep feeling of serenity and peace.
We will explore intention, ritual, powerful yogic practices, and how to align with the natural laws of karma and dharma to create joy, cultivate contentment, and experience abundance.
Play in Paradise!
Nature and the Divine are abundant. We are born of the Light and our bodies are made up of the natural elements. The easiest way to access our Divine and creative capacities is to surround ourselves with natural beauty, nourish our bodies with wholesome and pure foods, immerse in wisdom teachings, and be among inspiring and supportive friends. This allows us to feel abundant and act, speak, and create from a place of wholeness.
Each day will include:
Morning yoga and guided meditation
Optional workshop on yogic and buddhist wisdom (YA credits available)
Free time to play, explore nature, or rest and reflect
Gentle, restorative evening yoga class
Sample Itinerary
Every retreat is unique and, as such, the itineraries are ever-changing! We finalize the itineraries about 3-6 weeks before the retreat, but after 10 years of hosting retreats, we do have a general idea of what most schedules look like.
Most retreats include one-to-two daily yoga classes. One class takes place in the morning, either just before or just after breakfast. After the first class and meal, you have free time to explore, relax, or take part in optional add-on activities. Lunch (if included in your retreat) will take place midday, during this free time. There is then, usually, an afternoon class followed by dinner. Occasionally some teachers choose to offer an evening restorative class or group gathering after dinner as well.
In addition, there is usually one dedicated "excursion day" in which we do not have scheduled yoga classes. This is a day for people to take advantage of some of the more involved tour and excursion offerings and is always a lot of fun!
Again, this is a very general look at what your retreat schedule could be. We work closely with the teachers to design unique itineraries that reflect their style and the group that's traveling with them. Once your specific retreat itinerary is complete, we will send it out via email, usually two or more weeks before the retreat starts. Please keep in mind all retreat itineraries are subject to change.
7 Nights Accommodations, with the 1st night at airport hotel

3 Plant-Based Meals Each Day

Group Ground Transport to/from San Jose Airport Hotel to Retreat Center

Daily Yoga Practices

Personal Retreat Time (having time to nap, explore, walk, read, and just be)
Accommodations
Beautiful, eco-friendly accommodations situated amidst acres of lush gardens, hiking trails, and a secluded jungle trail leading to Playa Uvita, a beautiful beach (only a 15-minute walk). The atmosphere of the retreat center is simple, healthy, and relaxed. Rooms are single or double occupancy. Breakfast, lunch, and dinner are prepared daily and include healthy plant-based options. The food is organic when available and prepared with nourishing ingredients.
Farah Nazarali
Farah Nazarali is a podcast producer, an advocate of natural medicine and plant-based diets, and an inspirational yoga teacher who lives and teaches by example. She has been leading Retreats for several years and is a beloved teacher in Vancouver, Canada. She has a passion for creating long-lasting transformation and facilitating life-changing experiences.
In her free time, Farah enjoys ocean-bathing and forest gazing and is working on her first book- Drisht Point: A Portal to the Sacred.
Testimonials
"Farah's presence and teachings have been one of the biggest blessings of my life. She has introduced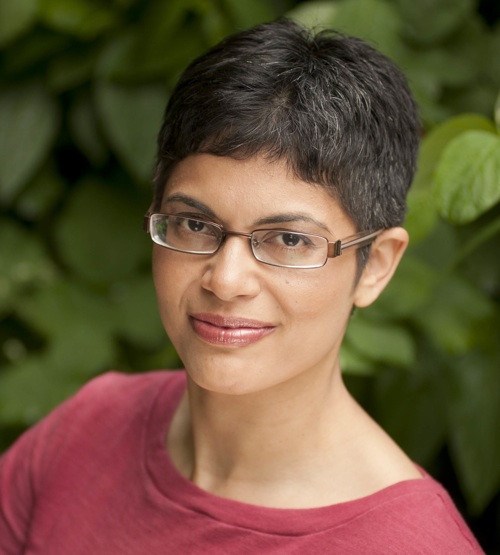 me to teachings and practices that have opened my heart in ways I never imagined. Her constant example and beautiful energy keep me inspired. I will be forever grateful that the universe brought our paths together." ~Jade Hemsworth
"Farah emanates total loveliness. Her classes and workshops are restorative, informative, and insightful." ~ 2018 Fall Retreat Participant
"Farah's teachings are incredibly wise, articulate, and heart-centered. They express her commitment to truth as well as her faith in humanity, virtue, and giving. She has the ability to listen with non-judgment and provide feedback that is rooted in compassion, discernment, and spiritual awareness. I have appreciated both collaborating with her as a teacher and conversing with her as a friend because she offers so much depth, joy, and insight to what she communicates and does." ~Veronica Vukusic
While on your retreat you will also have the opportunity to take part in adventure activities and wonderful excursions. Some of the possible options include:
Zip-lining

Horseback Riding

Surfing

Waterfall Tour

Kayaking

Fishing Trip

River Wildlife Tour
*Price of Activities are not included in tuition
Please be sure to review Our Policies.
Registration

Click Here to Register Now!
A non-refundable $35 Payment Processing Fee will be added to the tuition rate upon registration.

For technical questions or alternative payment options, please contact us.

Getting There
You will be booking your flights for the San Jose International Airport (SJO). Before booking tickets, please be sure you have received your official confirmation note that the retreat has met its minimums. There will be one group airport shuttle each way based on our flight window guidelines. Be sure your flights align with the provided flight windows if you wish to use the group shuttle.
Booking your Flight for the Best Price Possible!

True Nature Travels and STA Travel have partnered together to provide you the best airfare for your upcoming trip. STA Travel is a full-service travel
agency which offers affordable, flexible fares and access to their exclusive airfare deposit program. Please use the following link to book or contact STA Travel directly: http://www.statravel.com/solutions/true-nature.htm.
Travel Insurance
We cannot emphasize more the importance of travel insurance. As we all know, especially as travelers, "life happens." Whether it's family, work, mother nature, or a change of heart, it is important to be prepared in case you need to unexpectedly change your travel plans. Often for less than $150, you can purchase a travel insurance policy and be protected in the event that you need to make a change or need to be covered financially prior to or during your trip. To purchase insurance with the True Nature discount, click here.

Frequently Asked Questions (FAQs)
Do you have questions about traveling abroad? After you register, we will provide you with a Participant's Package with helpful information. Also, be sure to check out our Participant FAQs. If you have other questions, feel free to write to us at info@truenaturetravels.com and let us know how we can help!
Tuition
Group Accommodations – $2095 USD
Shared Accommodations – $2395 USD
Single Accommodations – $2595 USD
A non-refundable $35 Payment Processing Fee will be added to the tuition rate upon registration. For technical questions or alternative payment options, please contact us.