Join Christa Mastrangelo Joyce and fellow travelers for daily yin and yang yoga practices, seated and walking meditation, Ayurvedic self-care, hiking and mindfulness practices–all in this beautiful Pacific Coast location. We'll connect to the beauty and culture of our surroundings and experience 6 days of swimming in a saltwater pool that overlooks the ocean, walking the beautiful coastline, hiking the mountains, and eating deliciously prepared local cuisine, all while being pampered daily by Christa. Exciting optional adventures, such as kayaking in the Sea of Cortez and horseback riding on the beach, can be added to this enriching adventure. Come, reconnect with nature, the spirit of adventure, and your own inner peace and abundant joy. You deserve these 6 days of bliss!
Sample Itinerary
Every retreat is unique and, as such, the itineraries are ever-changing! We finalize the itineraries about 3-6 weeks before the retreat, but after 10 years of hosting retreats, we do have a general idea of what most schedules look like.
Most retreats include one-to-two daily yoga classes. One class takes place in the morning, either just before or just after breakfast. After the first class and meal, you have free time to explore, relax, or take part in optional add-on activities. Lunch (if included in your retreat) will take place midday, during this free time. There is then, usually, an afternoon class followed by dinner. Occasionally some teachers choose to offer an evening restorative class or group gathering after dinner as well.
In addition, there is usually one dedicated "excursion day" in which we do not have scheduled yoga classes. This is a day for people to take advantage of some of the more involved tour and excursion offerings and is always a lot of fun!
Again, this is a very general look at what your retreat schedule could be. We work closely with the teachers to design unique itineraries that reflect their style and the group that's traveling with them. Once your specific retreat itinerary is complete, we will send it out via email, usually two or more weeks before the retreat starts. Please keep in mind all retreat itineraries are subject to change.
6 Nights Accommodations

3 Whole Foods Meals Each Day

Round-Trip Group Transport to/from the Airport

Daily Yoga Practices

Personal Retreat Time (having time to nap, explore, walk, read, and just be)
Accommodations
Enjoy the beauty of Baja, Mexico at this gorgeous oceanfront center. Walk for miles or ride horseback on the spectacular beaches, snorkel in the Sea of Cortez, or relax by the pool, in the hot tub, or in a hammock. Practice yoga in the two unique studios with lovely bamboo floors and expansive windows looking out to the Pacific Ocean and the Sierra de la Laguna mountains. Dine on delicious organic Mexican and international cuisine as you watch the sunset over the Pacific. Then fall asleep to the calming sound of waves on pillow-top mattresses and organic sheets. Immerse yourself in nature with trails to view the diverse flora and fauna and the possibility of seeing hatching sea turtles or humpback whales. Relax and renew your mind and body at this luxurious center with golden sand beaches in the south of Baja, Mexico.
Christa Mastrangelo Joyce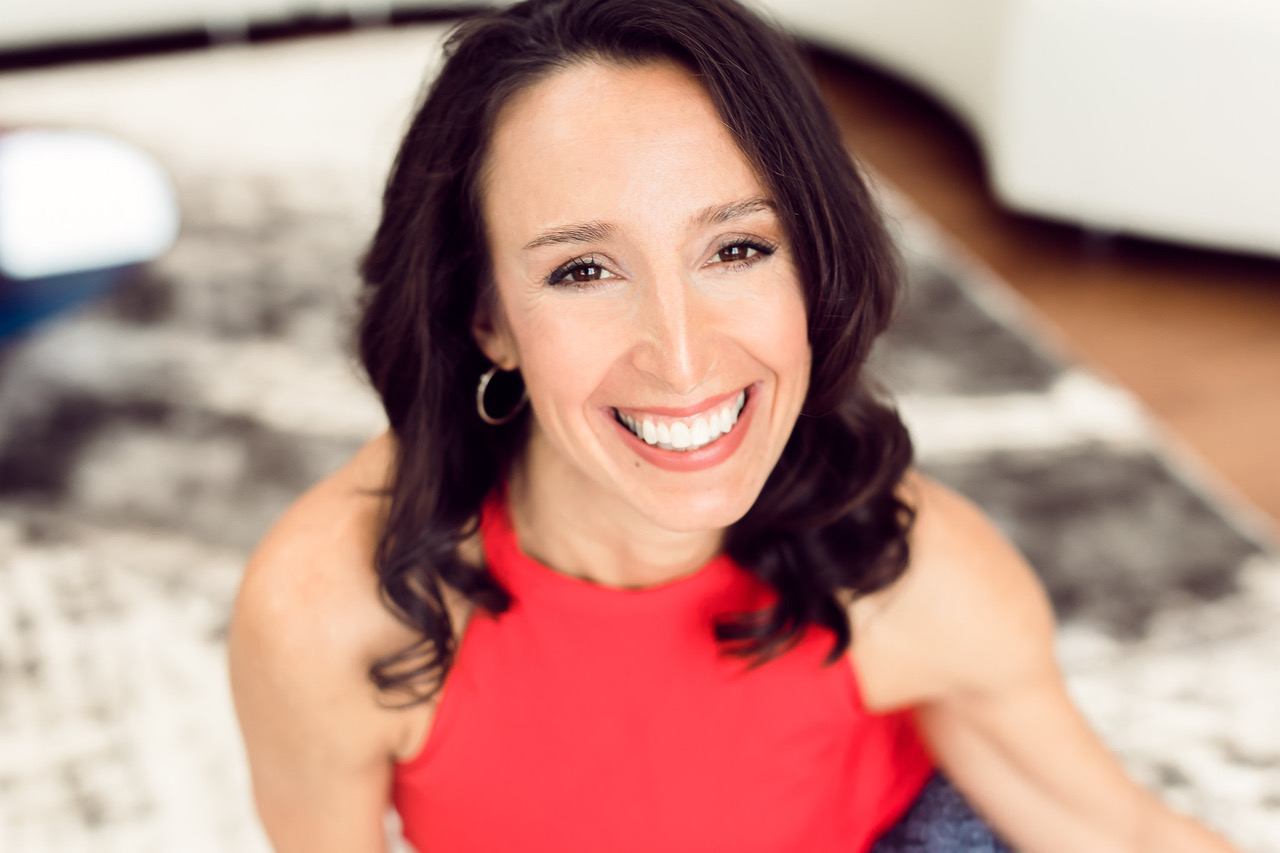 Christa Mastrangelo Joyce is E-RYT500 hour certified through Kim Manfredi. She holds an additional 1000 hours of training through her studies with Sianna Sherman, Bernie Clark, Maria Garre, Shiva Rea, Desiree Rumbaugh, Tiffany Cruikshank, and Andrew McCaulay. Christa is the owner of Jala Yoga with locations in Shepherdstown, West Virginia and Winchester, Virginia. She blends her early background and knowledge of Ashtanga with a strong alignment-based infusion of Iyengar Yoga. Her teachings emphasize moving fluidly and safely, with a strong understanding of anatomy and Ayurveda, and incorporate her knowledge of breath work, meditation, and Yoga philosophy. She brings her love of story and mythology to the practice, as well as her understanding of Yin Yoga and Traditional Chinese Medicine. She works to create classes that allow people to feel at home in their body, while providing space for them to become stronger, healthier, more attuned to life, and more connected to their self and to the world around them. Christa loves to share the gifts that yoga has offered her and to help each person find their own path to this joyful practice. She hopes that each person who leaves her class finds strength, nourishment, and balance, as well as the wonder of life within and around them.
Testimonials 
"Christa is truly a one-of-a-kind yoga instructor. She is insightful and inspiring. Her knowledge of anatomy is first-rate, and she has the amazing ability to "read" her students and adjust each session according to our needs of the day. Christa also shares her expertise in Ayurveda during her sessions, bringing a wholeness to the practice. It doesn't hurt that Christa is also a beautiful individual, adding a peaceful and joyful element to every session. I enjoy every class she teaches, and I always leave not only feeling physically well and challenged, but also having learned something new and already looking forward to the next session!" ~Suzanne Solberg
"As a longtime student of Christa's, I'm continuously amazed at how she is able to make each class feel fresh and unique. I love how she can both challenge me and support me to push me beyond my comfort zone into poses I never thought possible. Her knowledge of anatomy and alignment and use of assists has helped me grow as a student and inspired me to delve deeper into my practice through her 200HR teacher training program. Most of all, I am grateful for the loving community that she has created through Jala Yoga and the humor and grace that she radiates both inside and outside of the classroom." ~Jen Rolston
"I booked a pre-wedding yoga session with Christa, and
it was the best decision I could have made. It was the perfect way to start my wedding day, and Christa is such a kind and thoughtful instructor that I felt like I'd known her forever. She helped me prepare for the big day by relaxing my body, mind, and spirit, and I could feel all the stress of wedding planning and the wedding day jitters melt away during our time. She gave me the gift of confidence and peace to carry with me throughout the day. Our session was perfectly adapted to fit my needs, and I will be forever grateful!" ~Leah Ganse
Surfing lessons 
Horseback riding
Tour local towns and villages
Sea kayaking
Snorkeling
And more!
*Price of Activities are not included in tuition
SPA
Discover the true meaning of relaxation at the center's Spa, offering a variety of first-class spa services performed by professional therapists. Offering massages, facials, and aromatherapy, there are plenty of opportunities to disconnect and indulge in some luscious self-care. 
Please be sure to review Our Policies.

Registration

Click Here to Register Now!
A non-refundable $35 Payment Processing Fee will be added to the tuition rate upon registration.

For technical questions or alternative payment options, please contact us.

Getting There
You will be booking your flights for the San Jose del Cabo International Airport (SJD). Before booking tickets, please be sure you have received your official confirmation note that the retreat has met its minimums. There will be one group airport shuttle each way based on our flight window guidelines. Be sure your flights align with the provided flight windows if you wish to use the group shuttle.
Booking your Flight for the Best Price Possible!

True Nature Travels and STA Travel have partnered together to provide you the best airfare for your upcoming trip. STA Travel is a full-service travel agency which offers affordable, flexible fares and access to their exclusive airfare deposit program. Please use the following link to book or contact STA Travel directly: http://www.statravel.com/solutions/true-nature.htm.
Travel Insurance
We cannot emphasize more the importance of travel insurance. As we all know, especially as travelers, "life happens." Whether it's family, work, mother nature, or a change of heart, it is important to be prepared in case you need to unexpectedly change your travel plans. Often for less than $150, you can purchase a travel insurance policy and be protected in the event that you need to make a change or need to be covered financially prior to or during your trip. To purchase insurance with the True Nature discount, click here.

Frequently Asked Questions (FAQs)
Do you have questions about traveling abroad? After you register, we will provide you with a Participant's Package with helpful information. Also be sure to check out our Participant FAQs. If you have other questions, feel free to write us at info@truenaturetravels.com and let us know how we can help!