I never thought of myself as a gardener and I definitely do not have a 'green thumb'. When Covid hit the world, suddenly, I had lots of time, and a yard that needed work. It started with the simple act of digging and moving soil to level out a yard that had been unloved and uncared for. The vacant lot next to our home had been overgrown with blackberry bushes and had been a dumping ground for garbage of all kinds. Once the garbage was cleared and the blackberry bushes uprooted, now it was time to tend to the soil and envision a future garden.
Day by day, I began to see the possibility of a garden. It started with a few kale plants, some onions, baby tomato plants and seeds from our neighbours. Every day, I would water the seeds wondering if anything would sprout and wander outside to check in to see if the plants liked the soil and would grow. Everyday, something new would capture my heart; a new sprout peering out from underneath the soil or a new leaf budding on a baby plant. After a few weeks, I was hooked as I became a witness to the miracle of life- the sun, soil, and water waking up the intelligence within the seed to create life and produce food for my body and my family.
Each day the sun rises, I look forward to my morning walk in the garden to see what has grown and to be reminded of the wisdom of Mother Nature. Below are some of the insights I have learned.
Weeds and Seeds
If you don't intentionally plant something in the soil, weeds grow. They take up space and nutrients, and worse of all, they spread. The same is true for our minds. If you don't intentionally plant hope, inspiration, wisdom, gratitude, and truth, it is easy for the mind to be overcome with fear, anxiety, worry, and restlessness.
Nutrients
Plants need nutrients in the same way our bodies need movement, our nervous system and brain need relaxation, our heart needs hope, and our mind needs mindfulness. When we don't have the proper nutrients in the proper amounts, we aren't able to grow into our highest potential.
Cuttings and Pruning
Plants need to be pruned so they can grow more. Similarly, we need to de-clutter our mind and let go of thoughts and behaviours that don't serve us. When we grasp on to our former identities and the past, we aren't able to grow and evolve the way Nature intended.

Cycles and Seasons
Nature works in cycles and seasons and the same is true for us. We need to be active AND to rest. We need movement AND stillness. We need purpose AND recreation. We need to cultivate compassion AND joy. We need giving AND receiving.
Nature is such an incredible healer and teacher. I am often in awe of her beauty and her wisdom. Each day, I am reminded of the lessons we can learn when we are in touch with the wisdom of Mother Earth.
Yogic Wisdom: Seeds and Weeds VIDEO
The secret of seeds is so simple- a squash seed grows into a squash plant. In the fertile soil of our minds, our thoughts are like seeds and what we think generates an energy. Learn how to fill your mind and heart with thoughts that generate happiness for yourself and others.
About the Author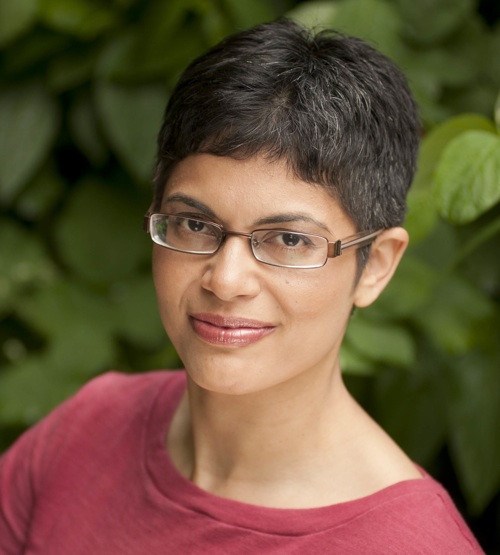 Farah Nazarali is a yogini gardener who loves to sing mantras to her plants, water them with love, and share her garden harvest with her friends, neighbours and community.
Farah specializes in teaching Workshops, Retreats, and Training locally and worldwide. She has a deep love for all things yoga and is profoundly inspired by the sacred texts of yoga, the teachings of Buddhism, and wisdom traditions that lead us to love, truth, and being of service.
Join her on retreat in 2021 in La Fortuna, Costa Rica!